Advice from a Hip Hop Choreographer
Tricia Miranda is a talented choreographer whose work includes big name music videos and feature films. Miranda's specialty areas in dance and music are hip hop and jazz funk, where she has made a name for herself in recent years. When she is not on the stage or set polishing work with her dancers, you can find her listening to music and dreaming up sensational moves that bring the music to life for the audience.
Tricia Miranda's Dance Background and Experience
Currently a teacher at the International Dance Academy in Hollywood, California, Tricia Miranda started her dance training early, learning ballet, jazz, tap, and even gymnastics. As an adolescent, she won a scholarship to the summer intensive of the Joffrey Ballet Theatre, as well as the 'Future Star' Award in a feature of Dance Spirit Magazine.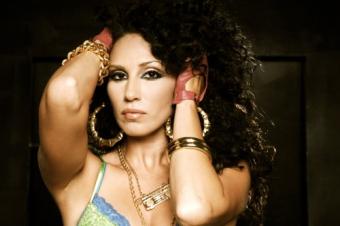 A native of Arizona, Miranda moved to California in 2001 to further her career. Recent highlights include choreography for RuPaul's 2011 "Drag U," the 2010 World Music Awards, and the 2009 American Music Awards. She has choreographed for several big-name acts, including: Beyonce, Black Eyed Peas, J Lo, Jamie Foxx, Prince, Daddy Yankee, Will.I.Am, Eve, Busta Rhymes, LL Cool J, Fergie, Faith Hill, Flo-Rida, Macy Gray, Common, Will Smith, Usher, Nick Cannon, Yung Joc, Jay-Z, Snoop Dogg, Jim Jones, Kanye West, Destiny's Child, 3 6 Mafia, Yin Yang Twins, and LeBron James.
Hip Hop and Jazz Funk Choreography
LoveToKnow (LTK): How did you get started choreographing? What were your first breakthroughs?
Tricia Miranda (TM): I got started in choreography while dancing for Fatima Robinson. She would ask me to assist her occasionally, then eventually asked me to choreograph certain projects with her. My first breakthroughs as a choreographer would have to be Beyonce's "Diva" video, where my choreography is featured in assistance to Frank Gatson, and the 2009 NAIR commercial.
LTK: What is the choreographic process for you? How do you start/get inspiration for a piece? What is the process and then how do you polish the final product?
TM: My choreographic process is interesting. I like to put on a pot of coffee, sit on the couch with my laptop and headphones and create while sitting. Never in a studio and never with mirrors. My inspiration has to come from the music or the dancers working for me. Once I have an idea of what to create, I get the dancers in the studio, a stand in for the artist and create on what we call a "skeleton crew". Polishing the final product is just a full, 8 hour day of rehearsal smoothing out any kinks and running the piece over and over.
LTK: Where can readers see your choreography work?
TM: I have done choreography for Beyonce, Snoop Dogg, The Dream, Kimberly Cole, Nick Cannon, and Rupaul's "Drag U" where I am an on camera choreographer and judge. You can see Drag U on LOGO airing at the end of June, 2011. My recent choreography was featured in the NEW!NOW!NEXT! Awards, where I choreographed a spoof on The Backstreet Boys and New Kids on the Block using the drag queens of Rupaul's "Drag Race" season 3. I have also done assistant choreography for So You Think You Can Dance Season six, "Movies Rock" and the feature film "17 Again" starring Zach Effron.
Tricia Miranda on Choreographing
LTK: What is different between choreographing for the stage and choreographing for videos, movies, and television?
TM: The difference between choreographing for stage and videos is when working with stage, the moves have to be a lot bigger in order for it to read to the audience. Videos are more stationary and you have to choreograph according to the camera angles.
LTK: Do you prefer choreographing for individuals/small groups or for large ensembles? Why?
TM: I enjoy choreographing more for large ensembles because my vision is bigger than life! I only see large stages/tours in my head. There is more a choreographer can do visually and creatively with more dancers and props versus less dancers and smaller stages.
LTK: Do you also perform yourself in addition to choreographing for other artists?
TM: I actually never perform myself; I really enjoy choreographing for other artists. I love to create, then sit back and enjoy the show!
LTK: What are your plans for the future in terms of choreographing and in terms of the art of dancing?
TM: My plans for the future are to choreograph for feature films, award shows and major tours. After conquering that world, I would like to move on to directing then opening up my own dance agency.
LTK: What advice would you give beginning choreographers just getting into the field?
TM: Don't let the rejection of the industry hinder you. Let it be the fuel to your fire that keeps on pushing you. Continue to train, stay current on your music and choreography and ALWAYS push your creativity to a level you feel YOU can't even achieve. That way you will never be satisfied so you will never get comfortable in your work and stop reaching for bigger successes and bigger shows.
Enjoying Miranda's Work
As Tricia Miranda's work is featured often in videos and awards shows, you may often see her work without realizing that it is her choreography. To enjoy her eye-catching moves, check out the Tricia Miranda YouTube channel or watch her 2009 choroegraphy reel.