Learn About Dance Therapy from the Experts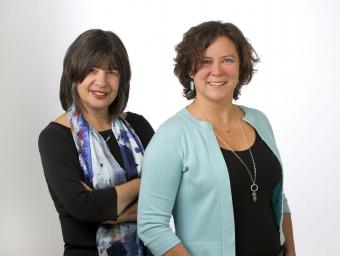 Johanna Leseho and Sandra McMaster have put together the book of essays, Dancing on the Earth (2011), from women writers all around the world. While the dance traditions vary across the world, the experiences of these dancers and writers are strikingly similar. Dance has the power to be therapeutic, connecting the physical with the mental and the spiritual, and can be a transformative and empowering experience. LoveToKnow Dance recently interviewed both editors to find out more about the power of dance around the world.
Dancing on the Earth Editors
LoveToKnow (LTK): Can you please tell us about yourselves, your careers, and how you got interested in dance as a therapeutic experience?
Johanna Leseho (JL): I am an associate professor in the Faculty of Education at Brandon University, where I teach courses in educational psychology and counseling, having worked as both a teacher and a counselor earlier in my career. One of the courses I have created for my graduate students is: An Introduction to Expressive Therapies, as I believe these are an extremely important adjunct to other forms of therapy. This comes from both my own experience of dance as a means to healing, and from my experiences with clients, especially children.
I began dancing at 5 years old, learning folk dances at summer camp. Since then I have taken numerous forms of dance classes and workshops, each one offering another door into a world of joy, release and/or insight. It is also one of my strong avenues to feeling most connected with the energy of the universe: the Divine. It was my personal experience that led me to examine dance as a therapeutic experience for others.
Sandra McMaster (SM): I have been a counselor for 16 years and have worked primarily with young women. My career started at a girls' alternative program in Victoria, B.C. where I counseled and taught life skills to young women 14 to 18 years old. This was the place where my relationship to dance began to change, as I observed how often these girls were disconnected from their bodies and often considered and treated them as objects. Dance had always been something fun for me and now I began to see it as a way to bring people back to themselves, and to help mind and body coexist.
By the time I had moved on to a counseling position at the university level I had experienced dance as a journey to self-discovery. Through my own exposure to a variety of dance modalities (belly dance, tribal dance, trance dance, the five rhythms) I came to understand how dance offered another path to self-awareness. This was something I could offer my clients as an option for healing, to access themselves, both physically and emotionally, and thereby gain understanding in a way that could facilitate change. Not only had I experienced this myself, I had witnessed the profound effect of movement in my clients when they chose to dance and discovered more of who they were.
Leseho and McMaster on Dancing on the Earth
LTK: What was the inspiration for putting together this book of essays?
Dancing on the Earth Editors (DEE): Because of my own personal experiences with dance, I was interested to hear the stories of other women. I created a research study that led me to speak with twenty-nine women of numerous ethnic, cultural and spiritual backgrounds, in twelve countries, engaged in a variety of forms of movement and ranging in age between twenty-eight and sixty-seven. I asked each woman I talked with to tell me a story of how participating in creative movement has helped her survive life's challenges and experience spiritual growth. I found that I am not the only one who finds her way to the Divine through dance, and discovered it is common for women to take refuge in movement to support them through the traumas and trials of life. The book grew out of the research project.
LTK: For whom is the book written?
DEE: There are a couple of distinct audiences that this book is directed at. One is the counseling practitioner. The stories in this book are meant to illustrate the impact of dance or movement on the individual, and how it can be a powerful agent of change. For professionals in the helping field it allows them to gain understanding of dance as something their clients may be able to engage in for healing and self care. The book is also meant for any reader who is interested in dance or some form of movement but may not have allowed her/himself to explore just for the sake of exploring.
LTK: Can you give us a taste of what kind of essays are in the book?
DEE: Included in the essays are descriptions of the women's experiences of indigenous dances from Native American and Hawaiian cultures, folk dances from Eastern Europe, Turkey and the Middle East, and sacred dances from India and Tibetan Buddhism, and improvisational dance.
Dance Therapy
LTK: Why and how is dance therapeutic?
DEE: Many of the authors describe, in their chapters, how dance has been therapeutic in their lives or the lives of their students (for those that teach) with regards to physical, emotional/psychological or spiritual healing. For example:
"Although specialists had told me I would never dance again, the deceptively gentle 'medicine' of the women's ritual dances helped my knee to heal without surgery and brought me out of the depression that had come in the wake of the injury" (p.142).
"Slow, simple three measure dances have been an important part of my healing journey from cancer. When I was deeply fatigued I would focus on letting the earth's energy rise through my steps. When I was feeling afraid I turned to dances that remind me of my resilience and dignity even in the context of loss. Dancing directly reconnected me to the joy and trustworthiness of the life force in a way that nothing else could" (p. 143).
"When asked, why do we dance, in the sanctuary, through the aisles of our places of worship, at special celebrations, indoors, outdoors and at home, we reply that we dance in joy, in thanksgiving, in praise, sometimes in sorrow, in anguish, in relation to God and each other, because movement, itself, is a universal language" (p. 58).
LTK: Who benefits from dancing as therapy?
DEE: Everyone experiences stress in life, it does not have to be a trauma. How stress looks for each person can run from the responsibilities of running a home to dissatisfaction with one's body to a low sense of self worth. In day-to-day life dance can offer a release from these tensions and allow one to become energized and more self aware. The result is to become more connected in body, mind and spirit.
LTK: What forms might dance therapy take?
DEE: Dance/movement therapy is defined by the American Dance Therapy Association as "the psychotherapeutic use of movement as a process that furthers the emotional, cognitive, social and physical integration of the individual," and generally involve a well-trained dance therapist.
However, the therapeutic benefits of dance can be experienced alone in one's living room or in an organized class. This can be any form of dance, including belly dance, Contact Improvisation, tango, trance dance, etc. Furthermore, individuals need not dance themselves in order to gain benefit from dance's healing properties. In the book, there are highlights that illustrate that by witnessing dance, one can experience an emotional response that has a therapeutic outcome.
LTK: Is dance as therapy on the rise in North America ? Around the world? Should it be?
DEE: We have no data to qualify this; however, it does seem to be on the rise. The incredible popularity of Zumba, for example, seems to speak to the draw of dance even as a form of exercise. There are also numerous dance festivals and dance studios that point to a greater interest in dance and movement.
Reading More About Dance Therapy
To read more of the fascinating accounts that Johanna Leseho and Sandra McMaster have gathered in this book, pick up a copy of Dancing on the Earth. Whether you want to learn about dance's therapeutic qualities or experience it yourself, this book is a great place to start.